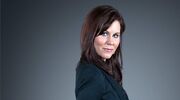 Laura Moore, 22, will be a candidate on series six of The Apprentice. She grew up a stereotypical childhood in the sense that she wanted to become a pilot or an astronaut when she was older[1][2]. While she took her time rising to business prominence, she did eventually find her footing as a management consultment, making an awful lot of money in her first year[3]. She is currently a business development manager who, whilst being originally from Warwickshire, has travelled as far as Boston and the Philippines developing her ideas. She cites Anita Roddick as one of her biggest business inspirations[1][2]. She is also a trained violinist[1][2].
In series six, Laura instantly made her mark on the team by generating the team name 'Apollo'. She didn't return on the final
References
[
]
↑

Several sources verify her large sales, but they are in dispute; the BBC website cites this to be £500,000, whilst DigitalSpy states £50,000. The sources in question are listed above.